Sorry, the Course is Closed!
It's The Best of Both Worlds
When You're A

Street Smart

& Educated

Landlord

With a couple decades worth of landlord experience between them and nearly 2,000 tenants worth of real life in the trenches knowledge, Julie the Street Smart Diva and Bill The Educated Landlord bring a vast amount of experience right from the streets to both new and experienced landlords.

Experience that they're sharing together for the first time and that can help you avoid many of those pitfalls they both stumbled through at one time. Stumbles that often end up becoming costly lessons in landlording.
In their upcoming two session training event they'll take you through the steps involved with
advertising your property,
getting through the initial interviews with tenants
and the importance of paperwork.
All important steps in making sure your landlord business works for you, rather than you getting caught up and ending up struggling within your business.
Each session will involve 60-90 minutes of live training followed up by a mastermind session where you'll be able to ask questions, get answers and guidance to your questions and learn to improve your landlord skills.
You'll hear first hand some of Julie and Bill's own experience's and the lessons they learned all bundled up with additional tips to help streamline your processes and improve your experience as a landlord.
Investing In Your Future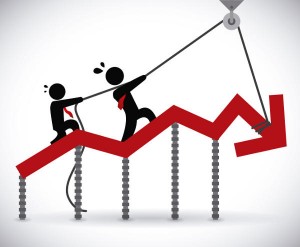 If you're already a landlord you've already made a significant investment in your future.
You've put down money for a downpayment, you've likely spent money for legal fees, renovations and more, all with the long term goal of making life less stressful for yourself and to create a nest egg that may help with retirement, the kids education or just reducing reliance on pensions that may or may not even exist in 10 or 20 years.
Or maybe you've inherited a property, or have become stuck with a property you can't sell and are looking at getting into the landlord business.
Whichever scenario brought you to the landlord world, making smart decisions with your property and your tenants going forward is what's really important isn't it? And learning from experienced, educated landlords like Julie and Bill can help guide you and point you in the right direction!
Learning To Avoid Other People's Mistakes

Bill has been in a very unique situation as he's not only learned from his own experience, but he's also been helping local landlords work through the maze of the eviction process in his area.
In the last five years he's sold hundreds of guides explaining the eviction process, consulted with dozens and dozens of landlords, answered thousands of comments on his eviction site and has seen the same simple mistakes pop up over and over.
Mistakes like not screening tenants and going with "your gut", not taking action when problems occur and allowing small problems to become huge expensive issues, and not making smart choices with which tenants you put into your property.
Julie has coached a significant number of investors through the landlord process and has dealt with hundreds of her own tenants and can attest skipping steps can lead to you directly into disaster.
Avoiding those disasters and costly mistakes are why Julie and Bill have put together the Street Smart Educated Landlord training and they're looking forward to having you sign up today.
Get Smart, Get Educated
If you think you're ready to improve your landlord business, here's some of the additional information Julie and Bill will cover.
examples and tips that Julie and Bill apply when filling vacancies
tactics to help you fill vacancies faster
the list of landlord questions YOU MUST ASK prospective tenants
and much more all for the low price of only $167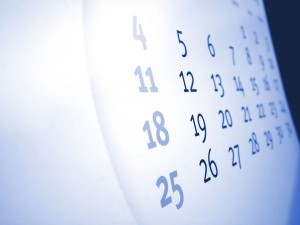 We'll be covering this over two online training evenings, Thursday March 3rd, 2016 and Thursday March 10th, 2016. Sessions start at 5pm PST/6pm MST/7pm CST/8pm EST and will be 90 minutes plus of training and mastermind sessions where you can ask us questions directly.
So do you and your business a favour and mark your calendars, get yourself registered below and together we'll all become better, smarter and more educated as landlords!