Are You Ready For Some
Landlord Training?

Julie Hoffman the Street Smart Diva
&

Have joined together to bring you the Street Smart Educated Landlording Training you need to take your Landlord business to the next level.
Have you had any of the following?
Issues choosing the right tenant?
Problems collecting rent in a timely manner?
Confusion about the tenant screening process (what to ask, how to get credit reports & more)?
Would you like to know how to manage all these issues and get answers to these problems and more. Problems that we hear over and over from landlords and that could be avoided if they just knew our little secrets?
The Training Starts With Marketing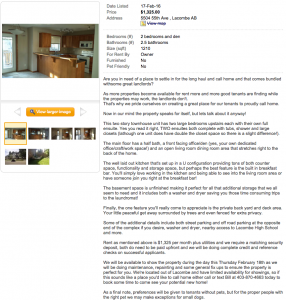 Did you realize your ad not only makes the first impression tenants have about you and your property, but it also helps weed out many of the tenants you don't want in your property!
In order to get the right tenants you need to have the right ad and that where we'll start.
We'll talk about what makes a good ad, what to avoid and even where you can put them.
From there, we'll discuss the types of pictures to use and how to write your ad and what to include and we'll give you real examples you can use to help you market your property for your next vacancy.
But You Need To Talk To The Tenants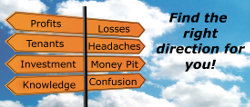 It's part of the landlord business, dealing with tenants. But what do you say to potential new tenants so you can determine who's potentially dishonest, who's not who they say they are to to help make sure you find the good, upstanding, clean and respectful tenants you deserve?
Systemizing and processing it what makes this all work and we'll share our tips to make sure you can avoid some of the problems most of us go through when we start out being a bit naive and potentially too trusting.
We'll help with that as well. We'll include questions and scripts you can use to ensure you get the information you need and ultimately the tenants you'll love in your property!
And Then There's Paperwork…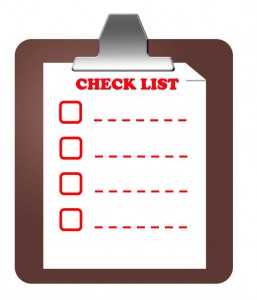 Having the right paperwork can mean the difference between failure and success for a landlord. With only one or two properties remembering all the steps when having to fill a new vacancy can be easy to forget.
That one or step missed steps leads us to tenants who potentially pull a midnight move or don't pay rent on time.
Using the wrong lease can make evicting the nightmare tenant even more of a nightmare.
Not having exit and intro checklists can cause havoc with deposits and even lead to costly court costs.
And not having a rental application to get applicants information can be a killer! There is simply so much to remember you can't leave it to chance and if you "fake it until you make it", you'll be broke before you know it!
We'll tell you what you need to have and provide some examples to get you going. (unfortunately with so many variances in rules, acts and laws the leases we provide you may not be 100% useful for your location, but we'll address that as well!)
The Voices of Experience
With hundreds of doors and thousands of tenants between us Julie and Bill will give you useful everyday tips to help make you the successful, street smart and educated landlord you need to be!
To help you get started, Julie and Bill have put some additional information together to help you out as a landlord. But you're going to have to sign up below to access this info.
We'll send you some free tips to make sure your landlord education is on track and we're working on a few special items as well, remember though if you don't sign up, you won't see them!
Simply fill in your name, your email and where you heard about this in the boxes below. Under referral you can use Julie, Diva, Bill, Educated Landlord or if someone else referred you, just provide their name and we'll get you started on your Street Smart Education as a landlord right away.